Summer is here! Time to fire up the barbecue, get outside and enjoy the sunshine with friends and family.  Ready to enhance your summer lifestyle?  Here's 10 ways a gazebo can make your summer even better…
1.  Time to party!
Add some bluetooth speakers and our electrical package to your gazebo to light up the evening with your favorite tunes for the best party on the block!
2.  The coolest spot in the sun!
A gazebo provides so much more than simply a place to gather.  Add one of our fans to your gazebo and experience shade AND cool, all while still enjoying the great outdoors!  
3.  The place to be!
What happens when everybody in town wants to come to your house to party?  Bragging rights.  Add a hardtop gazebo and watch how quickly you become the envy of your neighbors!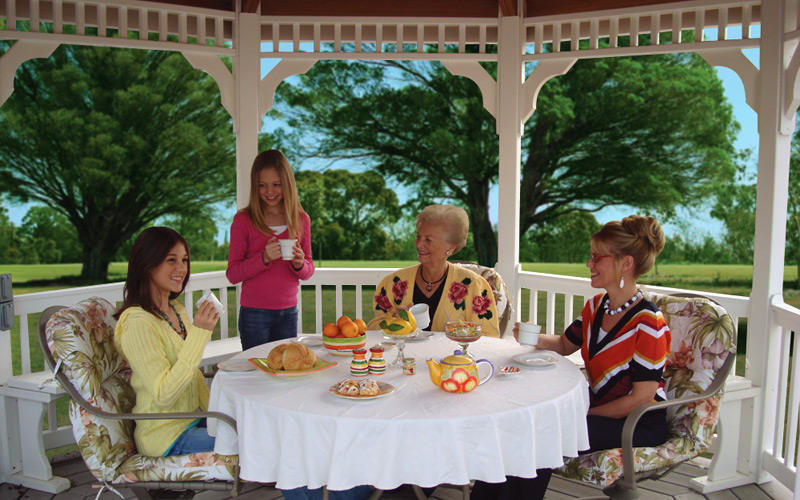 4.  Your picnic just got that much better
Add a gazebo to your landscape and viola!  Picture perfect summer picnic.
5.  A place for all those hanging plants
With all those friends visiting you this summer, it's time to plan for how to display the many hanging plants you're going to collect.  With a gazebo or pergola, your problem is solved!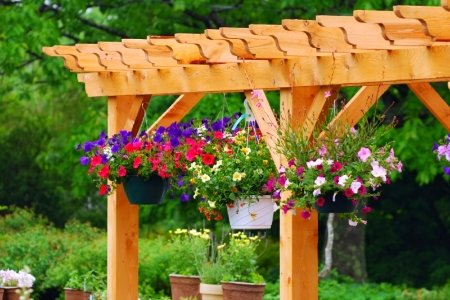 6.  An insect free summer
Add windows to your gazebo (or consider our screened add ons) and suddenly, you have an insect free haven to enjoy the summer!  Because who doesn't want a picnic without the nuisance of flies and bugs?
7.  The best place for a lunch break
No one wants to be working inside on a warm summer day.  Getting outside for lunch in the gazebo is just what the doctor ordered!
8.  The perfect spot to finish up that summer reading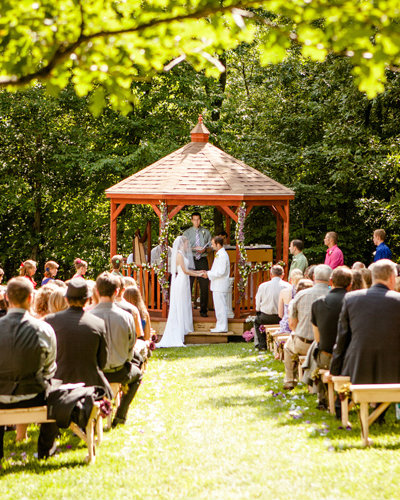 How big is your summer reading list?  Wouldn't it be great to have a shady spot to relax and dive into those far away worlds you've been waiting to explore?
9.  Moonlight romance
Ever since the classic gazebo scenes from The Sound of Music, star struck couples have found gazebos to be an effective facilitator of romance.  Who wouldn't?
10.  Happily ever afters
Weddings, weddings, weddings! Summer is all about weddings!  If you've never been to a gazebo wedding, you're missing out.
Ready to order?  Check out our gazebo-in-a-box options for a DIY summer project, or customize your gazebo with our design-your-gazebo tool today!