Christmas, it's the most wonderful time of the year!  But an Amish Christmas is not a time for Jack Frost, elves, or visiting Santa Claus.  Rather, the Amish Christmas is focused on the celebration of Christ's birth.
As the holiday approaches, some Amish families may decorate with greens inside their homes. Christmas cookies and candy will be made in abundance.  Many Amish will also send Christmas cards, particularly to their "English" (non-Amish) friends.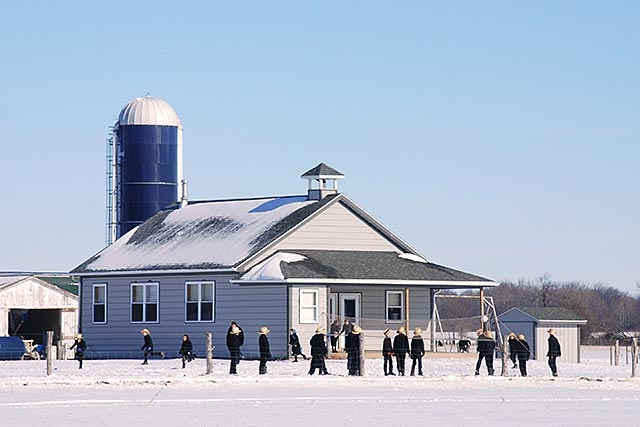 The Christmas program put on by the children of the local one-room schoolhouse is a yearly highlight in the Amish community.  They'll even invite their English friends and neighbors to attend the festive event! Recitations, singing, plays, and gifts… it's a fun time for all those involved!
An Amish Christmas dinner will likely consist of turkey, mashed potatoes, stuffing, gravy, fruits, a Christmas pudding (cream cheese layered with red and green gelatin), and more. There will also be desserts-a-plenty!  For some Amish however, December 25th is a day of fasting and prayer, and Christmas dinner will occur the following day, on "Second Christmas."
Second Christmas – the day after Christmas – is when the Amish observe what we might consider a more traditional Christmas.  It is a time for visiting family, small gift exchanges, and enjoying good food and fellowship.
Additionally, some Amish communities will celebrate "Old Christmas" on January 6th.  Always exactly twelve days after Christmas, January 6th is the traditional date of the Three Wise Men visiting Bethlehem to find the baby Jesus.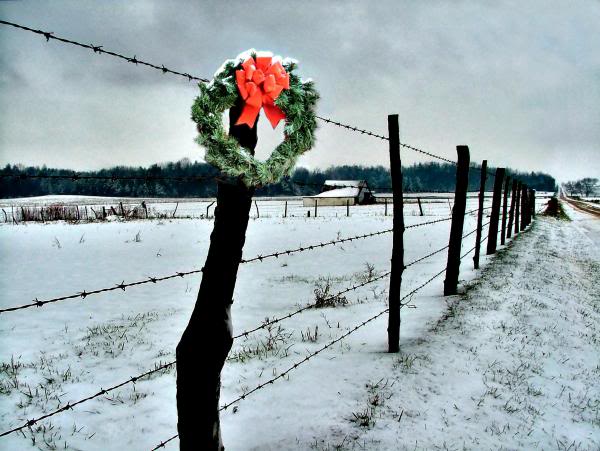 After Second Christmas, the Amish will continue to host Christmas dinners and parties for their family and friends. Because of the extent of Amish communities – and consequently, the number of invitations to Christmas celebrations – many Amish will celebrate Christmas well into February!
But whether your Christmas celebrations last a few days or a few months, we at Amish Country Gazebos wish you a very Merry Christmas!